Telephone: +86 (21) 5187 9097
Email: info.acbc@gmail.com
Address: Unit K & L, 12 Floor, No.33 He Nan Road (s), Shanghai, China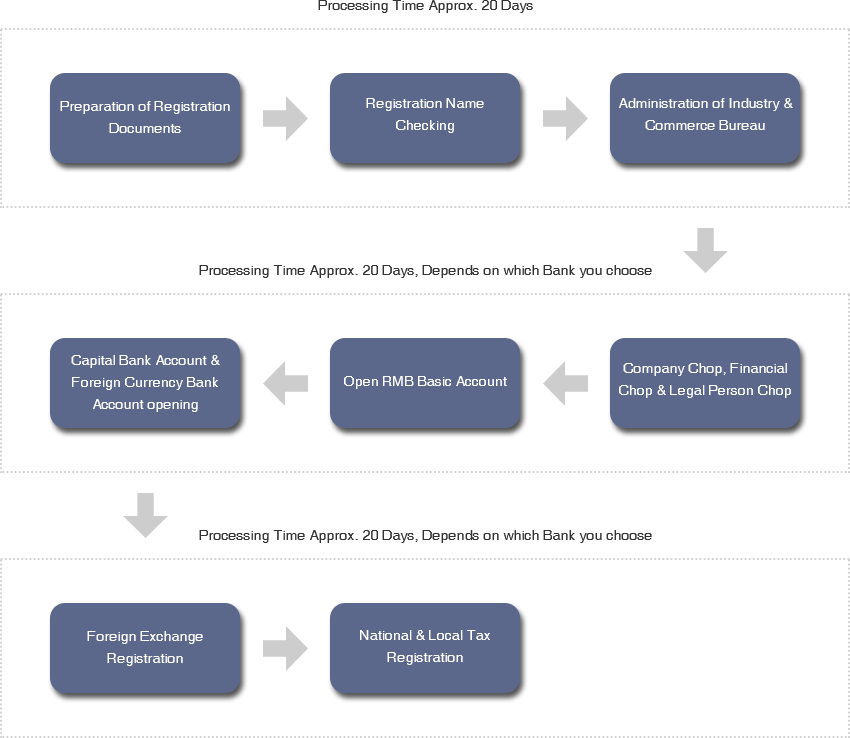 We also provide additional certificates application for different industries which include Food Business License, Hygiene License, Environmental Assessment, Import & Export licenses and etc.
The Additional License for Some Special Industry:
Presswork company: Presswork license
Tour company: Domestic tour business license
Newspaper & Periodicals & Books company: The press, books business license
Human resource agency: Human resource agency service license
Construction engineering: Third grade qualification certificate
Hairdressing: Public sanitation certificate
Chess and card game chamber: Public security certificate
Disclaimer: The above procedure in this website is for general reference only; professional advice and case assessment are required prior to any investment decisions. AC Business Consulting, its subsidiaries, proprietor, directors, shareholders and employees accept no responsibility or liability for any loss or damage arising from or related to its use.
Documents Required for Application
ID card of legal person and share holder
Residence registration book or residence certificate
Accountant qualification certificate
Rental agreement and house property certificate
Shareholder (at least 2, no more than 50)
Any other documents which required by the government bureaus