Telephone: +86 (21) 5187 9097
Email: info.acbc@gmail.com
Address: Unit K & L, 12 Floor, No.33 He Nan Road (s), Shanghai, China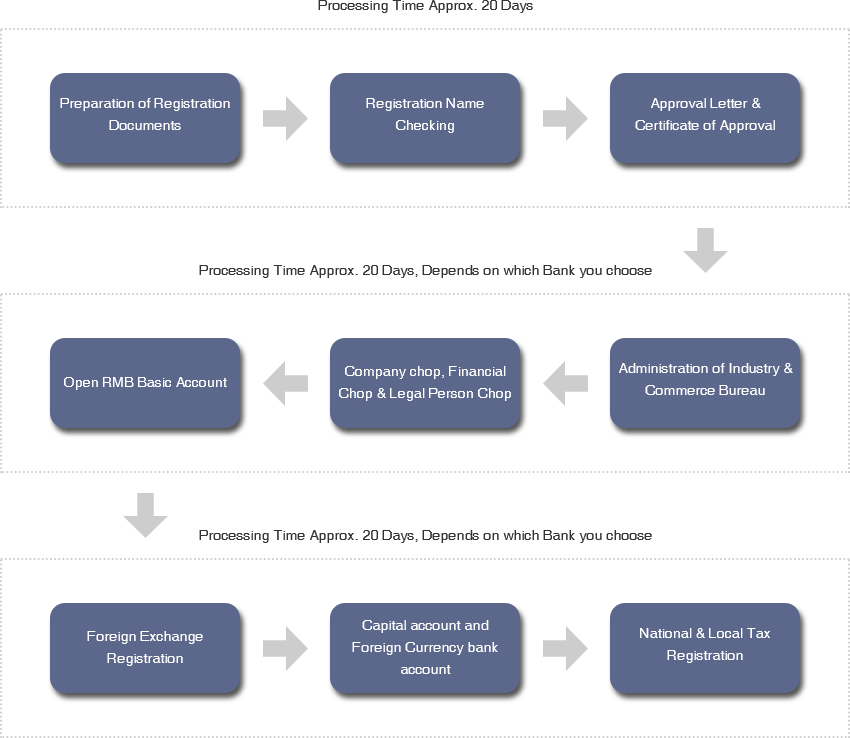 We also provide additional certificates application for different industries which include Food Management License, Alcoholic Drink Wholesale License, Wine Retail License, Environmental Assessment, Import & Export licenses and etc.
Disclaimer: The above procedure in this website is for general reference only; professional advice and case assessment are required prior to any investment decisions. AC Business Consulting, its subsidiaries, proprietor, directors, shareholders and employees accept no responsibility or liability for any loss or damage arising from or related to its use.
Documents required for Application:
Application Form for Establishing Wholly Owned Foreign Enterpris
Statutory documents of the parent company issued by the authorities of the country
A letter issued by a bank which has business relations with the applicant certifying its financial and credit standing
A Feasibility Study Report & AOA
Registration certificate and business documents of parent company
Leasing agreement of the office premises